Best reasons why to invest in Dubai's Real Estate
There are several reasons why you should invest in real estate in one of the fastest-growing metropolises in the world. the emirate of Dubai is known for its towering skyscrapers, scenic waterfront tourist destinations and some of the best malls in the world.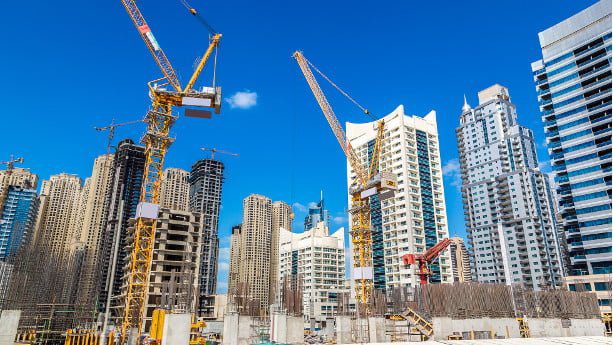 BENEFITS OF REAL ESTATE INVESTMENT IN DUBAI
Property prices are lower than in any other city around the world. Let's take a look at reasons that make Dubai an affordable place for living and investing.
Lower Prices and More Payment Options
Although Dubai and the UAE overall have seen steady price increases in recent years, the average price per square foot is substantially lower than many other popular locations around the world. Property prices per square foot are significantly lower in Dubai compared to other major global cities.
Safety Hub
We already know that Dubai is a brilliant city to live in, work and visit, as well as invest in real estate. Now, it has been named the third safest city in the world for solo female travelers, according to the article published in the business magazine Arabian Business.
Profitably Higher ROI
The city offers higher rental yields than many other mature real estate markets. On average, investors can achieve gross rental yields of between 5-9%.
UAE Tax Policies
in particular, the absence of property taxes and stamp duties, that are applicable in other global real estate markets, also paints the city as a highly attractive investment environment.
Quality of Life and Infrastructure
When you visit Dubai, the first thing you notice is that it is a city of leisure. You can go skiing indoors or enjoy a desert safari. The 2 largest malls have a range of shops and numerous fast food joints and restaurants. The fun does not stop there because you can go to the cinema, aquariums, theatres, and ice rinks in the mall.
Education, Health, and Transport
One of the many reasons why Dubai is the best city to live in is because the government has heavily invested in the infrastructure. Dubai's healthcare and education are of international standards and some of the best in the world. This is a good reason to live in Dubai alone or with your family. You get reliable healthcare, and your children go to the best schools. The good thing is there are numerous private schools to choose from, which offer the American or British Curriculum.
Bottom line
All of these factors make Dubai an excellent destination for investment in the post-Covid world. Dubai remains a city associated with luxury and prosperity. This attracts investors from all over the world. Business conditions are also attractive for non-residents. So, What are you waiting for?
Do you need help with your real estate investment? We are a top real estate agency in Dubai ready to help you find you dream property.
June 3, 2023

November 16, 2022

November 9, 2022

November 5, 2022

October 25, 2022