How to get a home mortgage in Dubai?
Obtaining a home mortgage is a crucial step in purchasing your first home in Dubai, and there are several factors for choosing the most appropriate one.
While the myriad of financing options available for first-time homebuyers can seem overwhelming, taking the time to research the basics of property financing can save you a significant amount of time and money.
In this article, we'll explain how home loans in the emirates work and what you need to do to get one.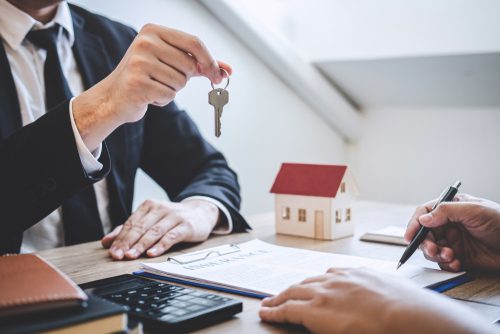 First-Time Homebuyer Requirements:
You can apply for a mortgage in Dubai if you are:
A UAE national or resident
Aged between 21 and 65
Have a monthly income of AED 15K (salaried) and AED 25k (self-employed)
While eligibility criteria can vary by lender and loan type, there are a few common requirements that mortgage lenders typically look for.
Credit History and Score:
A strong credit score demonstrates to mortgage lenders that you can responsibly manage your debt.
So, you're likely to get approved for a mortgage with a competitive interest rate if you have good or excellent credit. If your credit score is on the lower side, you could still get a loan, but you'll likely pay more in interest.
Verifiable Income:
Lenders want to see that you can afford to repay your loan, so you'll need to provide proof of both consistent income and employment.
They'll also consider any assets you have that you could draw on in case of financial emergencies, such as money market accounts, stock portfolios or other properties you own.
Down Payment:
Ultimately, the more money you put down, the lower the risk will be for the lender.
Also note that a larger down payment will lower your loan-to-value (LTV) ratio, which is also appealing to lenders.
HOW TO GET A MORTGAGE IN DUBAI?
– Improve your credit score
– Find a lender
– Calculate how much you can afford
– Find your dream home
– Get your pre-approval letter
– Finalize your property purchase
October 16, 2023

June 3, 2023

November 16, 2022

November 9, 2022

November 5, 2022